Magazine Index
Best of Sicily
Arts & Culture
Fashion
Food & Wine
History & Society
About Us
Travel Faqs
Contact
Map of Sicily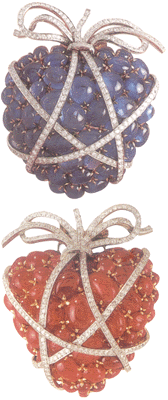 The fruit of imagination never tasted so sweet. And it never looked so beautiful until Fulco di Verdura dreamed it. Born in Palermo in 1899, Fulco di Santostefano della Cerda, the future Duke of Verdura, was that rarest of Sicilian aristocrats --the kind destined to become a true artist. His earliest childhood was spent outside Palermo at Villa Niscemi, home of his mother's family, the Valguarnera. Fulco became Duke of Verdura upon his father's death in 1922, and he never forgot his origins, but his artistic aspirations meant more to him than any title of nobility. By 1925, these aspirations set him on the path to Venice, Paris and London. In 1927 he met Coco Chanel in Paris and began designing for her fashion house a signature line of jewelry in precious stones. He became Chanel's favorite jeweler. It was the artistic age of Erté, Salvador Dali and Alberto Vargas. Art deco, surrealism and feminine elegance reigned supreme in the minds of men. It was around this time that Fulco first visited New York.
Returning to Palermo in 1929, the year marked by the New York stock market crash, Fulco organised a dress ball at which he hosted guests from Paris, London and New York, including Cole Porter and Elsa Maxwell. By 1937, he was back in New York, working in that city and also in Hollywood, where he designed the jewelry Katherine Hepburn wore in Philadelphia Story, and also off screen. His creations were also worn by Greta Garbo and Joan Crawford. It was not until 1937 that he opened his first boutique in New York. Ten years later, in post-war Paris to open his European atelier, he met Salvador Dali, who encouraged him to design a collection inspired by surreal themes. Usually, however, Fulco di Verdura's creations were based on natural objects such as flowers. He seems to have been influenced somewhat by Faberge, the Russian court jeweler. He broke with American "tradition" to set trends. Verdura was one of the first designers to make it fashionable for diamonds to be worn with equal elegance during the day or evening. Until the 1950s, they were worn only in the evening. "You can never trust diamonds," he often said.
Fulco di Verdura was the first major designer of the twentieth century to set colored stones in yellow gold, while other designers --especially American ones-- were still slaves to diamonds and platinum. White on white. In this regard, Fulco may have revealed deep Sicilian aesthetic roots which, through his efforts, indirectly influenced American fashion. It is doubtful that many of his American clients ever knew it, but in late nineteenth century Palermo, the use of colored gems in yellow gold settings was commonplace.
In the 1950s he created a series of brooches which were essentially seashells encrusted with precious gems. The Astor and Vanderbilt ladies, the Duchess of Marlborough, Clare Booth Luce, Gloria Swanson, Barbara Hutton, Diana Vreeland, Jackie Kennedy, Princess Grace of Monaco and the Duchess of Windsor were just a few of his more famous clients.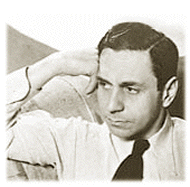 The Duchess of Windsor was a very particular client, and perhaps a little difficult. She boasted to her friends that she herself had designed a certain piece she wore often, which in fact was created by Fulco. It was not long before the designer heard this story. When the duchess returned to him to have the stylish object d'art altered, he explained that he could not meet her request because he only worked on his own creations, and the piece in question had not been designed by him. The two remained friends.
Two decades after his splash into the world of high fashion, Fulco di Verdura was a transatlantic institution, his designs often featured in Vogue and other magazines in the world's fashion capitals. Despite such fame, the man himself rarely sought publicity; few people would have recognised him strolling down New York's Fifth Avenue, and his occasional visits to Palermo were without fanfare. He remained, however, very attached to the land of his birth, and spoke about Sicily often.
By any standard, Di Verdura was an exceptional visual artist. His drawings were remarkably accurate and detailed, and in retirement, if true artists can ever know such a thing, he dedicated himself to painting. Fulco never married. He was close to his only sibling, his sister Maria Felice, who he often met in Rome or elsewhere, and in later life rarely ventured back to his native Palermo, where a street, Via Duca della Verdura (bordering the English Gardens), is named for him. Though he lived many years in the United States, he never sought American citizenship, and passed the years after 1970 in London. There he died in 1978. His memoirs (which he wrote in English) bear a title that seems to sum up the spirit of Fulco di Verdura's early life: The Happy Summer Days - A Sicilian Childhood.
His art is his legacy. Verdura, the New York boutique whose works are based exclusively on Fulco di Verdura's creations, continues the singular tradition of a unique artisan.
About the Author: Antonella Gallo teaches art in Rome.