Magazine Index
Best of Sicily
Arts & Culture
Fashion
Food & Wine
History & Society
About Us
Travel Faqs
Contact
Map of Sicily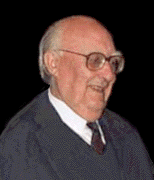 He knows what he's talking about. He has been compared to Leonardo Sciascia and Luigi Pirandello, but anybody who has read an Andrea Camilleri novel has discovered a unique writer, perhaps even a unique world. Born at Porto Empedocle (outside Agrigento), in 1925, Camilleri is that rarest of Italians: a truly creative intellectual who came of age during the Fascist era, when mass indoctrination was despoiling many would-be thinkers of his vintage. His intriguing novels, a few of which are finally available in English, present a gritty, unvarnished portrait of Sicilian life, complete (in Italian editions) with passages in the Sicilian language. Here art's imitation of life is an image some may find unsettling, yet Camilleri is very popular with readers of all ages --and not only in Italy. It's difficult to argue with a bestseller, and his Inspector Montalbano novels alone have sold over four million copies in Europe and Japan.
He has always been a writer, but Camilleri began his public career as a producer and director of plays, achieving fame as a novelist only in the last decade. His stories are entertaining, though-provoking. If they can be viewed as social commentary, all the better.
In a Camilleri novel character development and mood are almost as important as plot. Details are important, and they may well reflect the cerebral rumblings of an introspective genius. It isn't often that an author captures the essence of a place. But like Camilleri, Sicily's better-known authors (Sciascia, Quasimodo, Tomasi di Lampedusa) have done so, and they're among the island's harshest social critics.
Camilleri, however, stands apart as an entertainer. His books are fascinating even for readers with no interest in Sicilian society per se. Some stories of the Montalbano series, in particular, have been well-received in Italy when adapted into telefilms. These books have been criticised by some younger readers for their lack of fast-paced action, but it would be a mistake to think of Camilleri's audience as an esoteric niche market.
The Shape of Water, the first in the Inspector Montalbano series, explores the personalities of the kind of characters few readers would find particularly appealing in real life: a pimp, a suspicious husband, an apathetic superior, a flirtatious assistant. Seeking to solve a politician's murder, Salvo Montalbano is unafraid to confront an establishment where the lines between politics and organised crime (the "new" Mafia) are shapeless, even capricious --assuming, like water, the form of the container that holds them, whoever or whatever that may be. With intrepid candor, Camilleri drives home the point that, in his Sicily, to many of us an unseen Sicily, nothing is very clearly defined. Camilleri is not the first author to venture into unfriendly native territory, but his examination is fresh, current, unapologetic, bold, maybe even a little startling. Perhaps that's Montalbano's message.
In The Terra Cotta Dog, Inspector Montalbano must contend with the ghosts of the Second World War and the Mafia, two things that many of today's Sicilians would prefer to avoid mentioning in polite conservation, let alone contemplating at length. Set in the fictional Sicilian town of Vigàta, this murder mystery takes us on a journey into the recent history of a typical local family.
Only one who knows the fabric of Sicilian society so intimately could weave such tales so seamlessly, in the process earning himself a special place in the rich tapestry of contemporary Sicilian literature.
Stephen Sartarelli's translations are exceptional enough to make reading a Camilleri novel in English almost as enjoyable as reading it in Italian. (Visit the books page to order one.)
About the Author: Michele Parisi, who presently resides in Rome, has written for various magazines and newspapers in Italy, France and the United Kingdom.