Sicily Airport Information
Palermo • Catania • Trapani

Larger 'desktop' version of this page
If you're already in Italy, there's train service from Rome, as well as ferries and hydrofoils from Naples, but it's usually easier to fly into Palermo (PMO) or Catania (CTA) or even Trapani (TPS). See the Airline Page for airlines which service these airports (note that on non-Italian carriers connecting flights from Rome and Milan will usually be with Alitalia), and the Transportation Page for bus, train and taxi info. Car rental agencies have branches at the Palermo and Catania airports. Visit our hotel page to hire a car, book a flight or reserve a hotel. Our Weather Page has current conditions. There are ferries and hydrofoils from Naples to Palermo.

Catania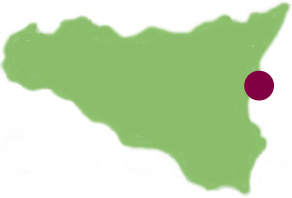 Catania's Fontanarossa Airport is 7 kilometers from the city.

Airport's Official Site: Catania Airport. Fairly usable website of the main airport in eastern Sicily, for Taormina, Messina, Siracusa, Ragusa, Enna.

Google Map of Catania Airport

Bus: Local bus tickets are one euro and available from tobacco vendors, bars and newsagents. The trip to Catania takes 15 minutes and there are several stops, including the main train station. To travel to Taormina costs 5 euros and takes 50 minutes, with hourly departures in summer and stops in Catania. For Palermo the 2 hour 20 minute trip (from the airport or the bus depot near the city's train station) costs fifteen euros, with hourly departures.

Taxi: A taxi from the airport to Catania city costs 25 euros and takes 15 minutes.

Palermo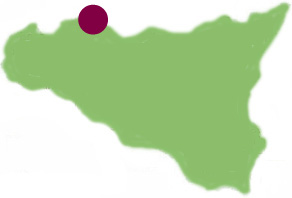 Falcone-Borsellino (Punta Raisi) Airport is 28 kilometers west of the city along the coast.

Airport's Official Site: Palermo Airport. Slightly less usable website (compared to Catania's) of the main airport in western Sicily, for Cefalù, Caltanissetta, Trapani, Marsala, Agrigento.

Google Map of Palermo Airport

Bus: Bus tickets to Palermo are 5 euros, with departures every 30 minutes and stops at Viale Lazio, Via Libertà, Politeama square and the main train station. The trip takes about 35 minutes in good traffic conditions (don't presume smooth traffic). In the city, local bus tickets are 1 euro and 30 cents, valid for 90 minutes and available from tobacco vendors, bars and some newsagents.

Train: The train from the airport takes you to Palermo's main train station, near the historical district at the end of via Roma. The trip by train costs 6 euros and takes about 40 minutes. Departures (about every 90 minutes) are from the airport terminal's lower level, where tickets may be purchased. Service from around 7 AM until 9 PM.

Taxi: A much more expensive option, costing at least 50 euros for the 25 minute ride into the city (with even higher rates after 8 PM).

Trapani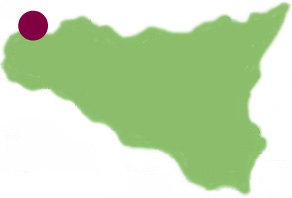 Trapani's Birgi Airport is near the north-western coast of Sicily.

Airport's (non-official) Site: Trapani Airport. Website of the secondary airport in western Sicily, for Palermo, Trapani, Marsala.

Google Map of Trapani Airport

There are buses to Palermo but this small airport, which has far fewer scheduled flights than Catania and Palermo, is best if you plan to spend time in this part of Sicily. Travel time to Palermo is slightly over an hour. Ryan Air has its own (very efficient) shuttle service to and from central Palermo.


PLEASE NOTE: Though every effort has been made to keep this information accurate, we are not responsibile for possible inaccuracies due to updates/changes made without our knowledge. You are advised to contact airlines, airports or bus services for current information.



© 1999 - 2011 Best of Sicily Travel Guide, Palermo, Italy