Home Page
Site Search
Sights & Activities
Localities • Places
Good Travel Faqs
Sicily's Top 12
Hotels • Planning
Maps of Sicily
Weather • Climate
Nature • History • People
Food • Wine • Dining
Arts • Literature • Culture
Monthly Magazine
Sicilian Identity
Sicily Links
Contact • Follow


CANTUNERA Daily lunch and weekly dinner theatre in the historic heart of Palermo. Discover Sicily's great food and wine, along with its timeless folklore. Traditions you can taste and savor. Experience the truest Sicily in a charming ambience just minutes from the port and the Quattro Canti, at an affordable price. (Read more)

Hotels, Tours and Much More
Plan your entire trip right on this page!
FAST TRIP-PLANNING LINKS
Top Sicily Destinations • Scenery & Geography • Tours • Guest Farms • Sightseeing • Cruises • Travel Books • Weather • Restaurants • Maps • Museums • Annual Events • Tour Guides • Sicily's Airports • Airlines • Public Transportation • Internet & Mobile • Travel Ideas • Currency Converter • Sicily's Beaches • Cooking Classes
| | |
| --- | --- |
| | In as­socia­tion with HOTELS.COM, the largest on­line hotel reserva­tion service (part of the Trip Advisor net­work), we offer reserva­tions at fine hotels in Sicily's major cities. Villas and bed & break­fasts too. Find your accom­moda­tions here, either in one of the localities indicated or (using the search box below them) any­place in Italy or around the world. To reserve now, have your itinerary, travel calendar and credit card ready. It's easy, con­venient, secure and reliable. (In fact, the easiest hotel reservation site to use!) Economical too, because these special prices, as well as room availability, are far better than what you'll get by booking directly with the hotels. Following the map, you'll find some candid observa­tions about hotel ratings in Italy. |
Where to Find It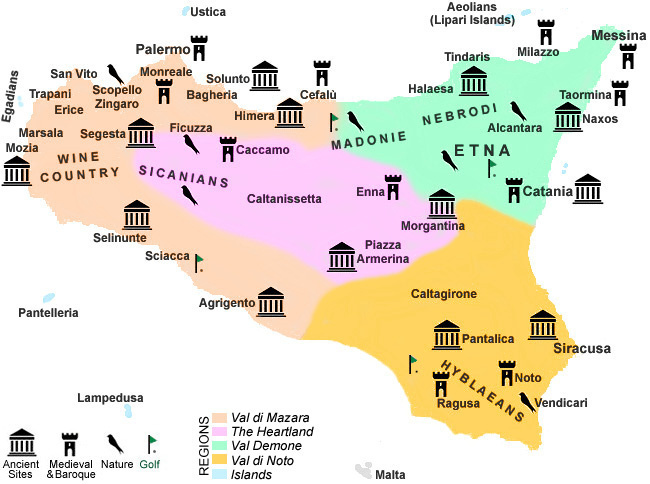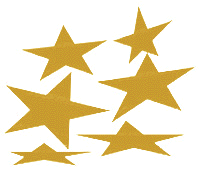 Star Ratings: The star ratings indicated at Hotels.Com and on other reservation sites for Italian hotels are those designated for each establishment by the Italian tourism board, with five stars representing the highest general level of quality and services. While we don't spend much time counting stars, they're a good way to compare service and accomodation very generally. The difference between 3-star and 5-star rated hotels may seem fairly obvious, but a difference of one star (for example, between 4-star and 5-star hotels) is usually more subtle. How are the hotels ranked? The system can be a little subjective at times, but benchmarks include: ratio of full-time staff to guests, number of restaurants and fully-staffed bars in the hotel and meals served, whether there's a dedicated concierge desk, size of larger rooms and suites (and whether there are suites), presence of porterage (bellman service), wi-fi coverage, number of staff on duty all night, whether there's "room service" of meals, presence of in-house laundry service, availability of parking facilities, "extra" features (pool, beach, spa), and so forth. Is there a price correlation between stars and euros? Yes, but only in a very general sense, and within a category (4-star hotels, for example) rates may vary considerably. A "superior" 3-star hotel may be generally comparable to a 4-star. And different rating systems (including private ones such as those of the Michelin® publications) may give the same hotel different rankings. We like stars, but we're not obsessed with them.
Top of Page